Integrations
Integration with Zapier
We've build the ultimate integration! We're happy to announce a new integration with Zapier, an integration service that allows you to connect Ybug to thousands of other apps.
You can now get your Ybug feedback reports forwarded to any app that has its "Zap" available in Zapier.
Connecting Ybug and Zapier
Notice: The Ybug app on Zapier is currently in Invite-only mode. When the Invite-only period is over, the Ybug app will be available on Zapier by a simple search. Until then, accepting a special invitation is necessary. Please accept this invitation to access it.
To integrate your Ybug project with Zapier, go to Integrations tab in your project dashboard, enable Zapier and follow the instructions.
Creating a Zap
The Ybug app on Zapier provides a New Report trigger, which is called everytime someone creates a feedback in one of your Ybug projects.
As our app is still in Invite-only mode, we cannot provide any Zap templates for you. However, creating a Zap using Zap editor is really simple.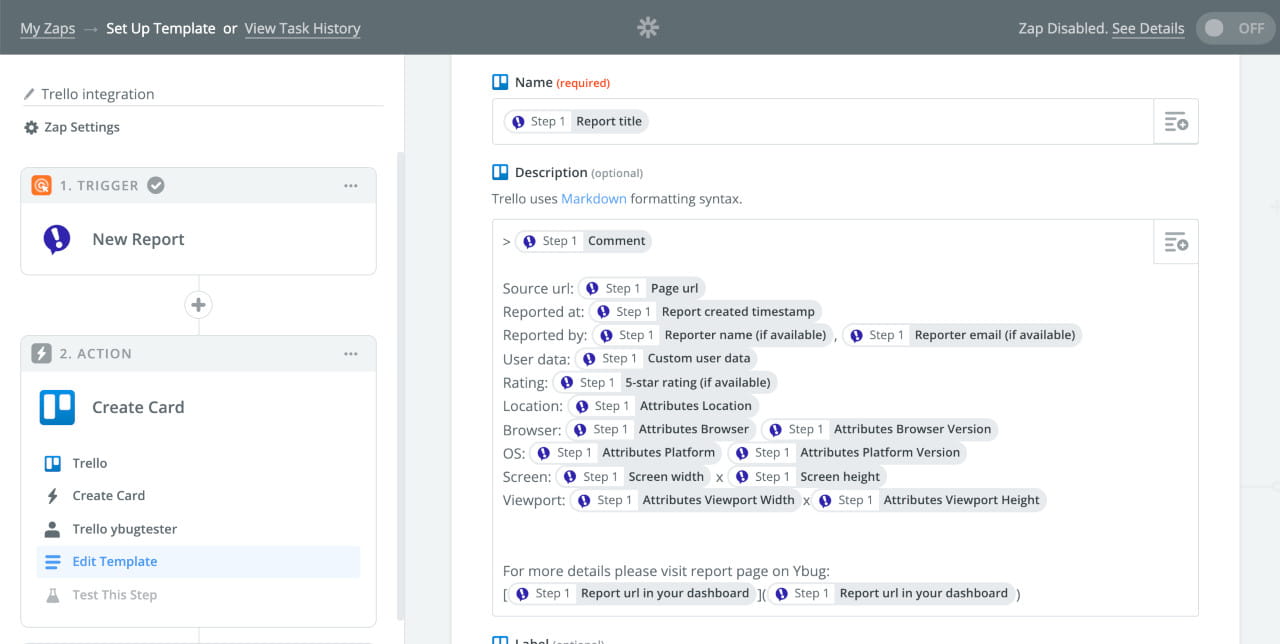 Start collecting meaningful feedback!
Easy Setup. Free 10-day trial. No credit card required
Try Ybug for free
---