Product Updates
Widget update: Text and Blackout annotation tools
The Text tool along with the Blackout tool have been requested many times and now they are finally here.
Comment parts of the page
The Text tool allows you and your users to comment parts of the page. You can add as many comments as you like.
Black out sensitive data
We also care about data security. We already try to anonymize personal data on the page and you can also mark any sensitive data using data-ybug-sensitive attribute or anonymize_elements option. Your users can now additionally black out parts of the page to protect any sensitive or personal data. Great news is that both tools also work on mobile!
Customize tools in your widget
If you do not need all the available annotation tools in your widget, you can now customize it and enable only those tools you really need. And maybe the Pencil tool is not the best default annotation tool for you. Good news is that you can now customize it as well! Just go to your widget settings in your dashboard and choose whatever tool suits you best as a default one.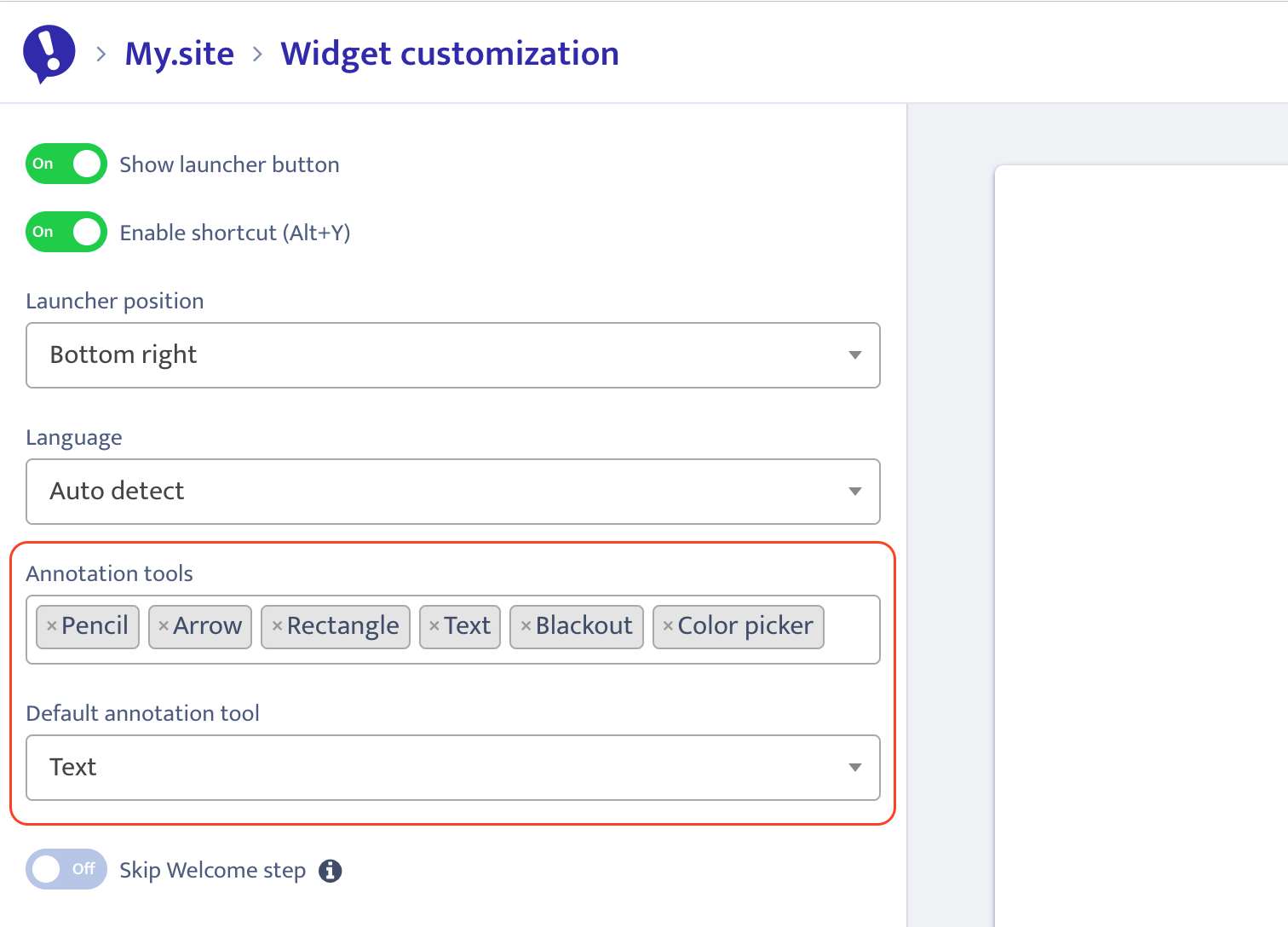 R.I.P. Legacy widget
In order to better align functionalities of our Feedback Widget and our browser extensions, we decided to discontinue the old Legacy widget. All our clients will now use the latest version of our Feedback Widget.
Start collecting meaningful feedback!
Easy Setup. Free 10-day trial. No credit card required
Try Ybug for free
---