Product Updates
Use Your Ybug Email Exactly To Your Liking
We came up with a great way of making Ybug even more efficient for you. Integrating Ybug with your email now means that you can specify what feedback information you receive in your email. How cool is that?! Intrigued? Read on!
Easy peasy lemon squeezy
We made the whole process super easy so that you can complete it in less than a minute. To set up your Ybug email integration, you either select an existing project or add a new one to proceed.

Integration is the word you´re looking for
Once you´ve selected your project, there is only a couple of more clicks to get you to your personalised Ybug Email. Bellow the name of your project, you will find the word "Integrations", and that´s exactly what you´re looking for. Do not hesitate and click it.

Go for it right away or test it first
After you turn on your email integration, you can either proceed with your feedback details or choose a quick test to see if your email address is linked, and therefore the integration works.
Step one:
Step two:
And this is what the notification in your email will look like: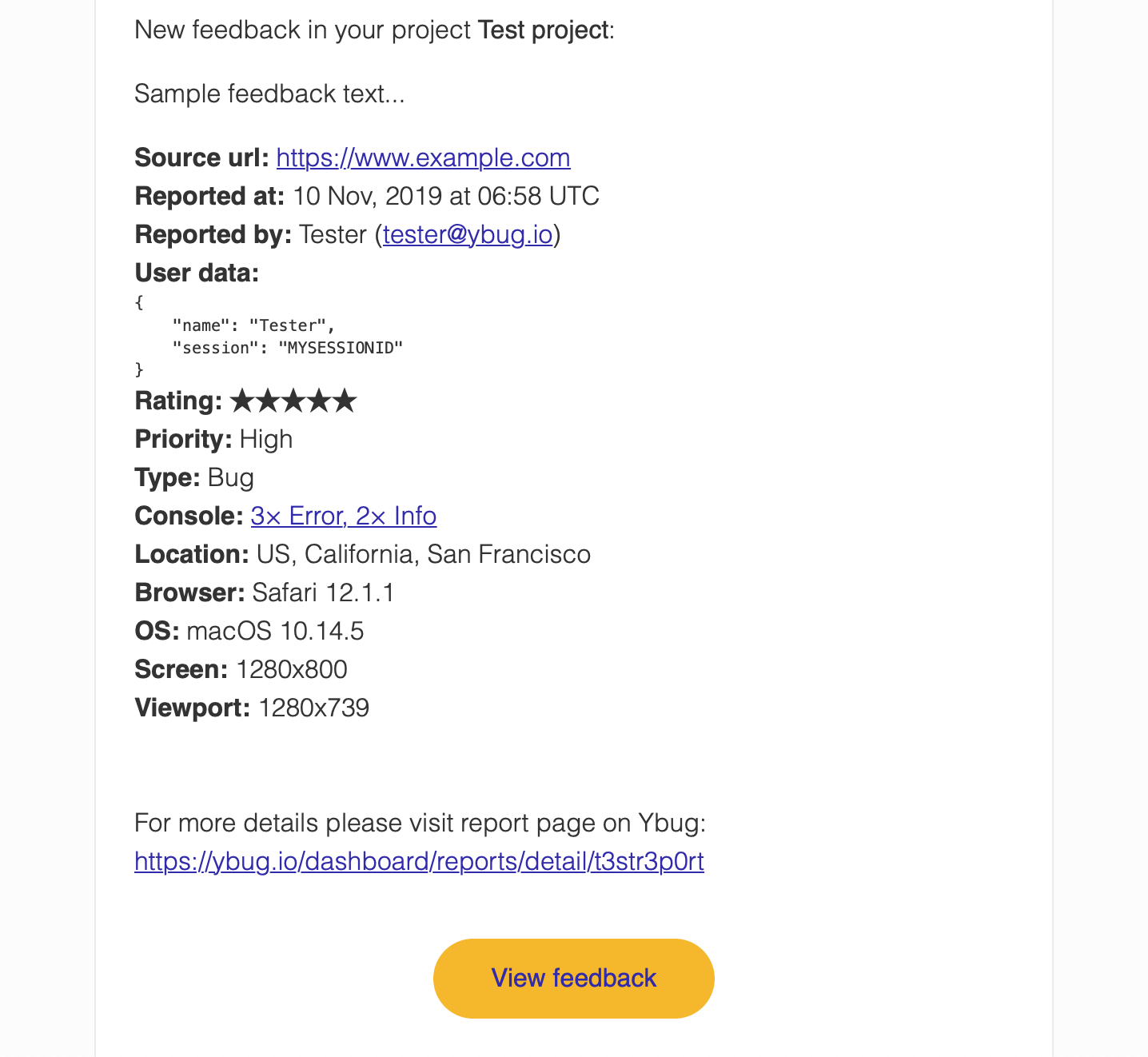 Make it simple or complex
It is entirely up to you how detailed your integrated Ybug email is going to be. You can either receive a simple notification and access your feedback through Ybug, or get a compact feedback containing all data right in your mailbox. How do you do that? Simply click "Advanced settings" and choose whatever information you wish to receive. Long story short, you decide whether you access your Ybug feedback solely via email or through your IT tools.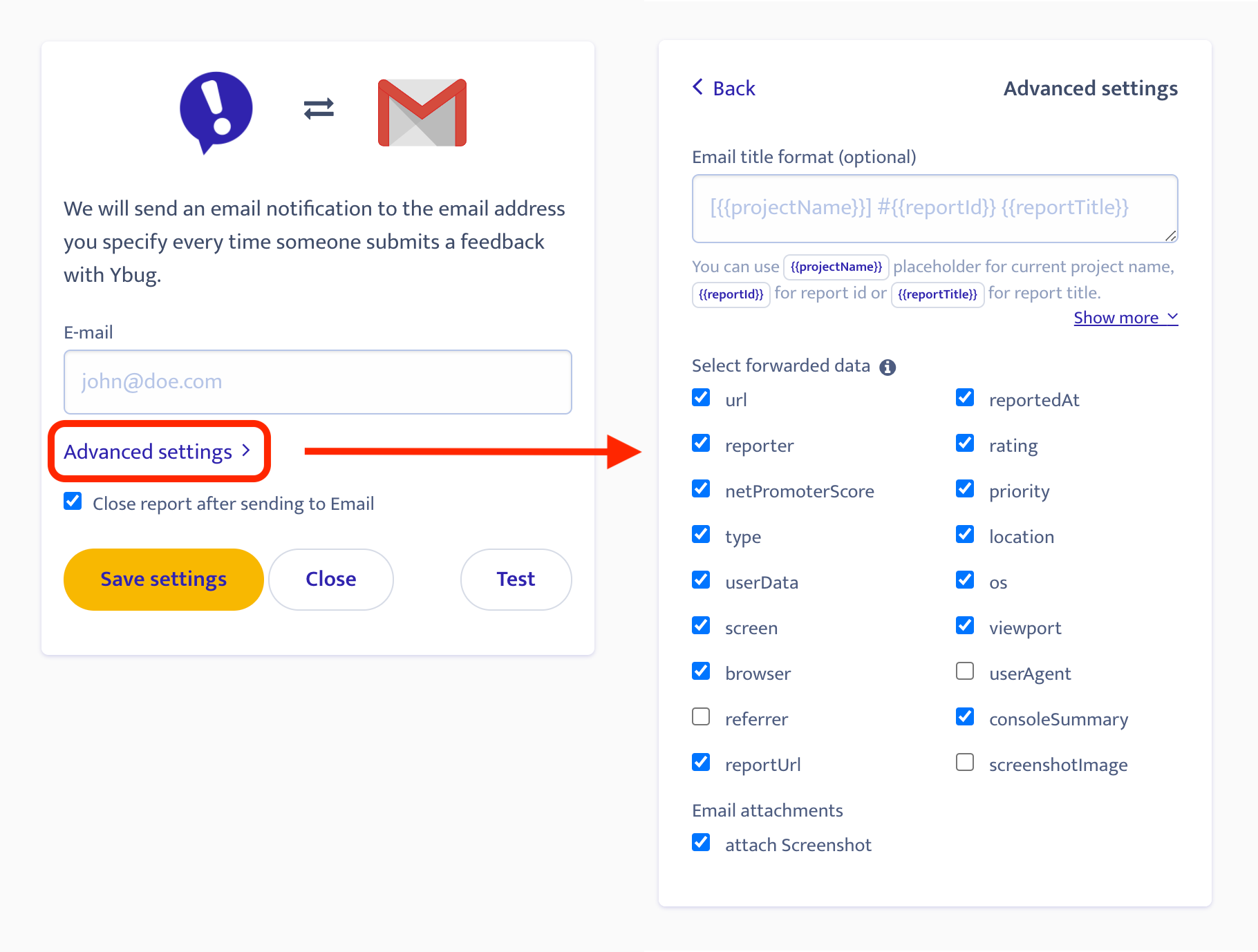 Beauty is in the detail
We made sure that the selection of forwarded data is wide enough to make your life easier. One of the options that we´d like to highlight is that you can customize whether you want to receive your feedback screenshots attached or make them visible in the body of the Ybug email. This feature applies to other Ybug integrations.
Loving it? Doubting it? Let us know.
Start collecting meaningful feedback!
Easy Setup. Free 10-day trial. No credit card required
Try Ybug for free
---